The Wawa Foundation Hero Award
The Wawa Foundation Hero Award honors a non-profit organization that is committed to serving the greater Philadelphia area by assisting others and advancing our communities through preserving our freedom, protecting our safety, inspiring learning, and encouraging and empowering others to become better citizens and community members.
Join us in congratulating this year's recipient!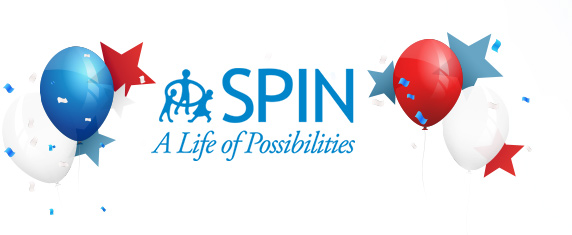 After receiving more than 10,000 votes, we selected SPIN as the recipient of The Wawa Foundation Hero Award! We proudly presented SPIN with their award and a $50,000 grant during the Wawa Welcome America! festivities in Philadelphia on Independence Day. The three runners-up were also recognized that day, each receiving a $10,000 grant.
The Wawa Foundation commends all four organizations for their commitment to serving our communities. Thank you for sharing your inspiring stories with us!
Read the finalists' stories below, and learn more about the work they're doing to improve their communities and empower the citizens who live in them.